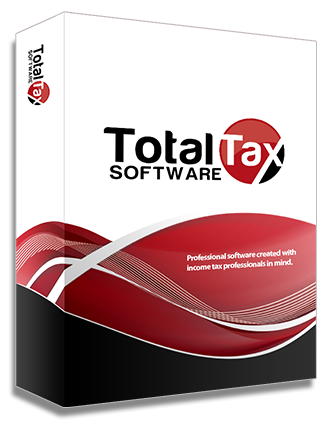 Our software is tailored to fit any professional organization of any size
Total Tax is user friendly and form based. The motivation and goal of Total Tax Software is to create a "Paperless Office". The Total Tax Software Team is dedicated to finding the right professional tax software solution for your tax business. Whether you are a established tax office or a new mobile office; TTS can accommodate you.
New Feature!
Check out our new mobile app for our 1040 Desktop Users!
Customer facing app
App is personalized with your office logo
Your customers have access to convenient tax-related tools
customers can enter tax related information on the app
Information entered on the app transfers to Total Tax Software 1040 edition
Customers can upload Driver's License & other information using the app that transfers to Total Tax 1040 Edition
Real time status updates about their refund
Customers can check on bank product refunds
2-Way Communication
Paperless Office
Total Tax Software offers devices to allow a "Paperless Office Setting". Each year it seems like the taxpayer has to sign and acknowledge more paperwork. We feel like the taxpayer should have the option of receiving paperwork from encrypted e-mail or standard print. Either way the ERO has multiple delivery options.
Signature Pad
Scanner
Encrypted e-mail system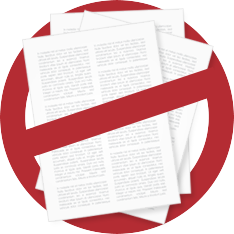 Appointment / Scheduler
We offer a scheduler that is built into the software so the ERO can schedule appointments, connect staff or team members and set alarms to make organization a breeze.
Schedule Appointments for multiple people
Set Alarms
Capture client data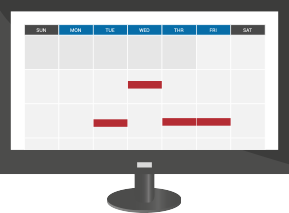 Customer Support
At Total Tax Software we believe customer support is all about the service. We understand that most tax professionals require top notch support from their software provider. Many times support is simply a "Make or Break" deal. We have established a support system that delivers real time solutions to all issues. When you call Total Tax Software expect to speak to a live support representative. We want our clients to know we get results for many if not all issues that exist during and after the tax season. Delivering superior customer support is our mission that we strive for each and everyday. Our support team is knowledgeable, patient and understanding.  We have extended support hours during the season and standard hours after the season.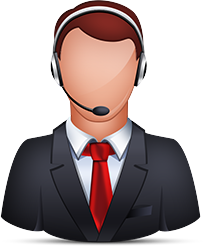 Management Dashboard
Hey Tax Professional, do you have multiple locations? Our Management Dashboard allows the tax professional with multiple locations to have control and visibility of each office. We know managing multiple locations can be difficult without the proper tools. With Total Tax Software you can operate as many locations as you like. Total Tax Software was built with you the tax professional in mind.
Access all tax returns & all locations
Access to all bank product count
Management & Owner Reports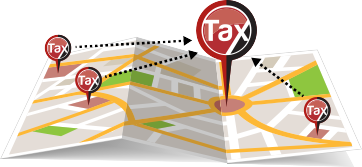 Text Message Clients from Total Tax Software
Total Tax allows the tax professional to text clients directly from the software. Send text messages to your clients cell phone.
Text one or multiple clients
Check Notification through text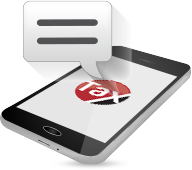 Software Presentation
Please review our web presentation called "Completing a Tax Return in the software". We will send you our actual software demo after you review the presentation. Let us know what you think.
Download Free Demo
1040 Edition
Total Tax 1040 Edition is our most efficient software. Built to process tax returns quickly and efficiently. Built for the high volume tax office in mind.
Interviewer Edition
Software interviewer was built to assist during the completion of a tax return. Interviewer provides precise tax data entry to eliminate cost errors. Turn interviewer off when desired.
Web Edition
Are you ready to be mobile tax professional. Complete a tax return from anywhere as long as internet is available. All data is securely stored and protected.
Corporate Edition
(Stand-Alone Version)
Built for advance corporate tax filings such as 1120's, 1065's etc. This is a stand alone edition that can be purchased separately.
Total Tax Software provides banking, software, and support.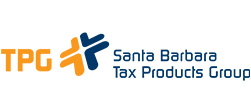 Tax Products Group
Hotline: 800.779.7228
Fax: 858.430.3102
Taxpayer Support: 800.901.6663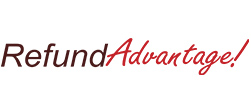 Refund Advantage
Customer Support: 1.800.967.4934
Taxpayer Support: 1.866.876.6648
Fax: 1.877.559.0558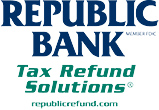 Tax Refund Solutions
ERO Support: 1.866.676.2056
Taxpayer Support: 1.866.581.1040
Testimonials
"Total Tax provided me software at a reasonable price. The technical support and banking options were great." – Tiffany-Charlotte, NC